Batu Caves
IT REMOTE SUPPORT BY BIZCOPIER
INTERNSHIP HIRING COPIER.COM.MY
Copier Machine Rental In Batu Caves, Selangor
Supplying Ricoh copier machine To Businesses In Batu Caves
Batu Caves is a limestone hill that has a series of caves and cave temples in Gombak, Selangor, Malaysia. It takes its name from the Malay word batu, meaning 'rock'. Batu Caves is also the name of a nearby town. The cave is one of the most popular Hindu shrines outside India, and is dedicated to Lord Murugan.
Our process for locating the ideal photocopier for our clients has been refined by Bizcopier Solutions. It's why we're still one of the industry's most recognisable brands.

From the moment you phone us until the end of your copier rental agreement, we provide exceptional customer service. It's fair to say that it's one of the reasons we keep our clients and continue to provide new printing agreements that work.

If a printer requires frequent repairs, it may no longer be economically viable for your business. If we determine that repairing your printer is not worthwhile, we will inform you.
BIZCOPIER offer a vast range of printers and copiers to suit all budgets and needs in Batu Caves
Whether you're looking for a wireless, networked or standalone multifunction printer, they offer fast, high quality, user friendly products that will boost productivity. 
Our Clients In Batu Caves
We have supplied to and supported plenty of clients in Batu Caves such as:-
Logistic Company must make a copy of their consignment forms and print them
Public School to copy and print the papers they use on a daily basis
Auditor Firm to print and copy their audit reports
Office to have their daily reports printed and copied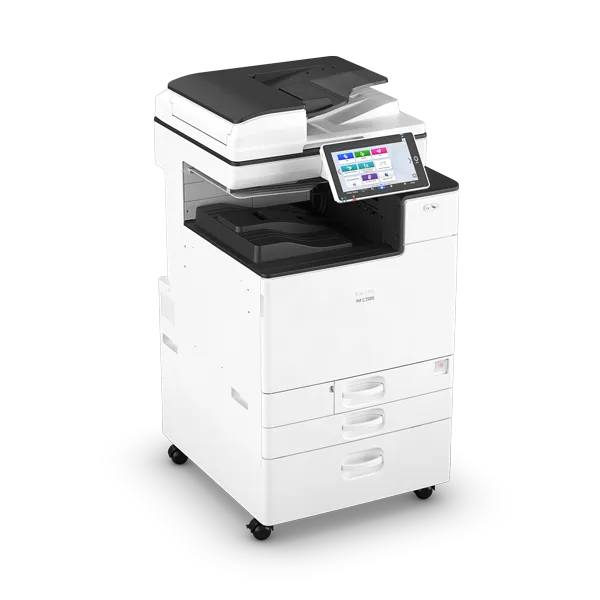 Seal-Ricoh-Intelligent-Scanning-2
2ND HAND COPIER 3502 3503 3505 50 PAGES PER MINUTE A3 BUSINESS PRINTER A3 COLOR MFP a3 colour printer A3 photocopier a3 printer scanner a3 printer scanner copier a3 printers klang A3 PRINTING a3 scanner printer A4 COPIER A4 MONO PRINTER A4 PRINTER ACCESS CONTROL advance copier service ADVANCED MULTI-FUNCTION PRINTERS ADVANTAGES AFFORDABLE COPIER affordable copier machine AI ALL COVERED ARTIFICIAL INTELLIGENCE audit B&W BEAUTIFUL best copiers BEST PHOTOCOPIER BEST PHOTOCOPIERS BIG SAVING BIZCOPIER Bizcopier printer leasing bizcopier solution driver bizcopier solutions BLACK AND WHITE PHOTOCOPIER booklet printing services BRAND NEW BRAND NEW A3 COLOR MULTIFUNCTION PRINTER BRAND NEW RICOH MACHINE FOR SALE BRAND NEW RICOH MACHINE PRICE LIST BROCHURES BROTHER RICOH MACHINE BUDGET business address business address rentalhulu Langat BUSINESS INNOVATION business lease rental subang jaya business mailing address service petaling jaya business phone systems hulu langat business phone systems Klang Valley BUSINESS PHOTOCOPIER business printers BUSINESS SOLUTIONS business systems business telephone systems hulu langat business telephone systems Klang BUSINESS WEBSITES Buy Copier Machine BUY NOW BUY PHOTOCOPIER buy ricoh printer Klang CALL CENTRE can you rent a photocopier CAPE TOWN CCTV cheap business address Klang cheap copier CHEAP PHOTOCOPIER CHEAP PHOTOCOPIERS cheap photocopy services subang cheap photocopying services Klang cheap printers Kuala Lumpur CHOOSING A PHOTOCOPIER CLARITY COPIERS CLOUD COLLEGES COLOR COPIER color printer rental Klang COLOR PRODUCTION PRINTING SYSTEM colour copier rental Colour copiers service Shah Alam COLOUR PHOTOCOPIERS colour photocopiers Klang colour printer scanner Klang COMMERCIAL PHOTOCOPIERS COMMERCIAL PRINT company copier COMPARATIVE CONTACT CENTRE contract and hire leasing contract hire subang copier copier ampang copier and printer copier bandar utama copier bangi copier bangsar copier batu caves copier bukit jalil copier bukit kiara copier cheras copier companies copier costs copier cyberjaya copier damansara COPIER DEALER copier distributor COPIER FINANCE copier gombak copier hire copier hulu langat copier kajang copier kelana jaya copier kepong copier klang copier kuala lumpur COPIER LEASE copier lease companies copier leases copier leasing copier leasing companies copier leasing company copier lembah beringin copier machine copier machine ampang copier machine bandar baru bangi copier machine bandar baru selayang copier machine bandar sri damansara copier machine bandar utama copier machine bangsar copier machine batu caves copier machine bukit damansara copier machine bukit jalil copier machine cheras copier machine cyberjaya copier machine damansara jaya copier machine damansara town centre copier machine damansara utama copier machine gombak copier machine hulu langat copier machine kajang copier machine kelana jaya copier machine kepong copier machine kl copier machine klang copier machine klang valley copier machine kota damansara copier machine kuala lumpur copier machine lembah beringin copier machine malaysia copier machine maluri copier machine meru copier machine miharja copier machine mont kiara copier machine petaling jaya copier machine port klang copier machine puchong copier machine pudu copier machine putrajaya copier machine rawang copier machine rental copier machine segambut copier machine selangor copier machine selayang copier machine semenyih copier machine sentul copier machine sepang copier machine seri kembangan copier machine setapak copier machine shah alam copier machine sri hartamas copier machine subang jaya copier machine sungai besi copier machine sungai buloh copier machine supplier copier machine taman melawati copier machine taman tun dr ismail copier machine USJ copier machine Wangsa Maju copier machines rental copier maintenance contracts Klang copier Malaysia copier maluri copier manufacturers copier miharja copier near me document scanning service Klang Selangor copier petaling jaya copier plus copier printer kuala lumpur copier printer lease damansara copier printer lease hulu Langat copier printer lease Klang copier printer rental copier printer repair copier puchong copier pudu copier putrajaya copier rent Copier Rental copier rental ampang copier rental bandar baru bangi copier rental bandar baru selayang copier rental bandar sri damansara copier rental bandar utama copier rental bangsar copier rental batu caves copier rental bukit damansara copier rental bukit jalil copier rental cheras copier rental companies copier rental cost copier rental cyberjaya copier rental damansara jaya copier rental damansara town centre copier rental damansara utama copier rental gombak copier rental hulu langat copier rental kajang copier rental kelana jaya copier rental kepong copier rental klang copier rental kota damansara copier rental kuala lumpur copier rental lembah beringin copier rental maluri copier rental miharja copier rental Mont Kiara copier rental petaling jaya copier rental port klang copier rental prices copier rental puchong copier rental pudu copier rental putrajaya copier rental rates copier rental rates Klang copier rental rawang copier rental segambut copier rental selayang copier rental semenyih copier rental sentul copier rental sepang copier rental seri kembangan copier rental setapak copier rental shah alam copier rental sri hartamas copier rental subang jaya copier rental sungai besi copier rental sungai buloh copier rental taman melawati copier rental taman tun dr ismail copier rental USJ copier rental Wangsa Maju copier rentals copier repair copier repair hulu Langat copier repair near me copier repair service copier repairs damansara copier ricoh copier sale COPIER SALES copier sales company copier selayang copier semenyih copier sepang copier seri kembangan copier service copier service contract copier service contracts copier service repair copier servicing copier servicing Kuala Lumpur copier setapak copier shah alam copier sri hartamas copier sri petaling copier subang jaya copier sungai besi copier sungai buloh copier supplier copier supplier near me copier suppliers copier taman melawati copier taman tun dr ismail copier toner supplier COPIER TRADE IN copier used copier usj copier vendor copier wangsa maju COPIERS copiers damansara copiers price copiers rental copiers sales copiers subang jaya lease copier COPIES NEAR MY LOCATION COPY COPY MACHINE copy machines COPY MACHINES AT MALAYSIA COPY PLACES NEAR MY LOCATION copy printer CORPORATE CITIZENSHIP CORPORATE GIVING COST OF PHOTOCOPIER COST SAVINGS CREATIVITY CUSTOMER CONVERSION CUSTOMER ENGAGEMENT CUSTOMER EXPERIENCE CUSTOMER SERVICE CUTE CX CYBERSECURITY DATA SECURITY dealer DEMONSTRATIONS digital booklet printing DIGITAL MARKETING AGENCY DIGITAL PHOTOCOPIER DIGITAL PRINTING direct mail service Klang distributor document imaging service DOCUMENT MANAGEMENT document management Kuala Lumpur DOCUMENT SOLUTIONS document storage solutions Klang DOCUMENT WORKFLOW ECO-FRIENDLY EDUCATION EDUCATIONAL TECHNOLOGY EFFICIENT COLOR A3 MFPS ENERGY EFFICIENCY ASSESSMENT ENERGY EFFICIENT PHOTOCOPIERS ENTREPRENEUR STARTER PACK ENVIRONMENT ENVIRONMENTAL CHANGE EXPENSIVE INKJET TECHNOLOGY EXTINCTION REBELLION FASHION FAX FEATURE-BY-FEATURE FEATURES FILM PRODUCTION FINANCE FLEXIBLE SERVICE FULLY INTEGRATED WEBSITE PLATFORM get a business address Kuala Lumpur GROUP ACTIVITIES HAPPY HASSLE FREE COPIER HD PRINTING HEAD OFFICE HEAVY DUTY PHOTOCOPIER HIGH PRODUCTIVE HIGH SPEED PRINTING hire HIRE A PHOTOCOPIER hire copier HIRE PHOTOCOPIER hire photocopiers HOME PHOTOCOPIER hulu Langat mfp hulu Langat photocopiers Hulu Langat printer drivers hulu Langat printing hulu Langat toner IMAGE RUNNER ADVANCE imagerunner copier INDIVIDUAL LEARNING INDUSTRIAL PRINT INFORMATION MANAGEMENT INK INNOVATION INSTALLATIONS INTEGRATION INTERACTIVE INTERNET INTERNET PROTOCOL INVITE&EARN IT IT SECURITY IT SERVICES it support Klang Klang business printers Klang Valley Klang to Kuala Lumpur Klang Valley Klang Valley Areas Klang Valley business address Meru LASER LASER PRINTER LATEST RICOH MACHINE PRICE LIST LEARNING LEASE lease a copier LEASE A PHOTOCOPIER lease color copier lease copier machine lease copiers lease photocopier prices lease photocopier Selangor lease prices lease printer lease printer copier scanner lease printer for small business Klang lease ricoh leasing leasing a copier leasing a photocopier leasing a printer leasing af printer leasing copier leasing copiers leasing for suppliers leasing photocopier Klang leasing printer leasing printers LEGAL INDUSTRY lembah klang lembah klang copier repairs LIKE FOR LIKES LIMITED UNIT PROMO LOCAL BUSINESS NETWORKING LOW METER READING RATE LOWER BILL LOWER COST PER COPY COSTS mail address service Klang mail house services subang jaya Malaysia photocopier hire Klang managed print Klang Valley managed print service Klang Valley managed print service provider managed print service providers lembah klang managed print services managed print services damansara managed print services hulu Langat managed print services Klang managed print services petaling jaya managed print services Selangor managed print services Shah Alam MANAGED PRINT SOLUTIONS managed print subang jaya manufacturer manufacturers Klang MEDIA mesin fotostat rawang mesin fotostat segambut mesin fotostat sentul mf leasing MFP MOBILE PHOTOCOPIER mono copier mono printers MOTION SENSOR MOVING MULTIFUNCTION COPIER MULTIFUNCTION PHOTOCOPIER NATIONAL DAY PROMO nearest photocopier new copiers NEW OFFICE NEW PHOTOCOPIER OFFICE COPIER office copier rental OFFICE EQUIPMENT office hire OFFICE PHONE OFFICE PHOTOCOPIER office photocopier damansara office photocopier rental office photocopiers office photocopiers Kuala Lumpur OFFICE PRINTER office printer lease Klang OFFICE PRINTING OFFICE PROCESS office Selangor OFFICE SOLUTIONS OFFICE TECHNOLOGY OFFICE TELEPHONE SYSTEM OLD COPIER OMS OPTIMIZED MANAGED SERVICES PAPER PAPERLESS OFFICE PBX petaliong jaya rentals PHONES PHOTO photo copier rental PHOTO OF THE DAY Photocopier PHOTOCOPIER COMPANIES photocopier company PHOTOCOPIER CONTRACTS PHOTOCOPIER COST PHOTOCOPIER DEALER PHOTOCOPIER DEALERS PHOTOCOPIER FEATURES photocopier for sale PHOTOCOPIER HIRE photocopier hire Klang Valley photocopier hire lembah klang PHOTOCOPIER LEASE photocopier lease central hulu langat PHOTOCOPIER LEASE COSTS photocopier lease Klang photocopier lease Klang Valley photocopier lease prices photocopier leases photocopier leasing photocopier leasing companies photocopier leasing Klang Valley photocopier leasing prices Klang photocopier leasing subang jaya PHOTOCOPIER MACHINE photocopier machine rental PHOTOCOPIER MAINTENANCE photocopier maintenance contract photocopier maintenance damansara photocopier manufacturers PHOTOCOPIER ON RENT photocopier price PHOTOCOPIER PRICES photocopier quote PHOTOCOPIER QUOTES photocopier rent photocopier rent Klang Valley photocopier rent subang PHOTOCOPIER RENTAL photocopier rental costs photocopier rental Klang photocopier rental Klang Valley photocopier rental prices Klang photocopier rental Reading copier leasing photocopier rental service PHOTOCOPIER RENTALS photocopier rentals damansara photocopier renting multi-functional office copier systems PHOTOCOPIER REPAIR photocopier repair damansara photocopier repair service PHOTOCOPIER REPAIRS photocopier repairs Klang photocopier repairs Shah Alam PHOTOCOPIER RICOH photocopier ricoh aficio photocopier ricoh color PHOTOCOPIER SALE photocopier sales PHOTOCOPIER SERVICE photocopier service contracts photocopier service petaling jaya photocopier services photocopier servicing photocopier servicing ricoh photocopier servicing subang photocopier supplier PHOTOCOPIER SUPPLIERS photocopier suppliers damansara photocopier suppliers Klang PHOTOCOPIER TONER photocopier used Klang photocopiers photocopiers engineers subang photocopiers for businesses in damansara office solutions photocopiers for office service photocopiers in Shah Alam photocopiers leasing photocopiers lembah klang photocopiers manufacturer Selangor photocopiers near me photocopiers petaling jaya PHOTOCOPIERS PRINTERS photocopiers sales photocopiers Shab Alam photocopiers Shah Alam photocopiers supplier Kuala Lumpur photocopiers suppliers photocopiers used PHOTOCOPIES photocopies near me PHOTOCOPY MACHINE PHOTOCOPY MACHINE BRANDS PHOTOCOPY MACHINE BUY ONLINE PHOTOCOPY MACHINE COMPANIES PHOTOCOPY MACHINE COST photocopy machine dealer PHOTOCOPY MACHINE DEFINITION PHOTOCOPY MACHINE DEPOSITION PHOTOCOPY MACHINE FOR RENT PHOTOCOPY MACHINE FOR SALE PHOTOCOPY MACHINE FOR SALE IN MALAYSIA PHOTOCOPY MACHINE FOR SALE MALAYSIA PHOTOCOPY MACHINE HISTORY PHOTOCOPY MACHINE IN KLANG PHOTOCOPY MACHINE IN KUALA LUMPUR PHOTOCOPY MACHINE IN MALAYSIA PHOTOCOPY MACHINE LEASE PHOTOCOPY MACHINE MAINTENANCE PHOTOCOPY MACHINE MALAYSIA PHOTOCOPY MACHINE MANUFACTURERS PHOTOCOPY MACHINE NEAR ME PHOTOCOPY MACHINE ON RENT PHOTOCOPY MACHINE PRICE PHOTOCOPY MACHINE PRICE LIST PHOTOCOPY MACHINE RADIATION PHOTOCOPY MACHINE RENTAL PHOTOCOPY MACHINE REPAIR PHOTOCOPY MACHINE RICOH PHOTOCOPY MACHINE RICOH MPC3504 PHOTOCOPY MACHINE RICOH MPC5503 PHOTOCOPY MACHINE SERVICE PHOTOCOPY MACHINE SPECIFICATION PHOTOCOPY MACHINE TONER PHOTOCOPY MACHINE TONER REFILL PHOTOCOPY MACHINE WITH PRINTER PRICE PHOTOCOPY MACHINE WITH STAPLER PHOTOCOPY MACHINE WORKS photocopy rental Selangor photocopy repair photocopy service near me photocopying hulu langat photocopying service Klang photocopying services near me PLACES TO MAKE COPIES OF DOCUMENTS NEAR ME PLATFORM AS A SERVICE PORTABLE PHOTOCOPIER PORTABLE PHOTOCOPIERS POWERFUL PRE-INSTALLED EYFS CONTENT PREDICTIONS 2019 PRICE LIST OF PHOTOCOPY MACHINE price of copiers PRICE PERFORMANCE prices of copiers PRIMARY PRINT print and canon managed print services print and mail services Klang print and scan Ricoh copier repair print audit PRINT COSTS print management companies in Selangor print management klang PRINT MANAGEMENT SERVICES PRINT PASS PRINT PRODUCTION PRINT RELEASE PRINT SAVINGS printer printer & copier printer contracts printer copier rental printer copier repair Klang printer engineer Klang Valley printer hire printer hire hulu Langat printer hire klang printer Klang Valley printer lease printer lease companies printer lease Klang printer lease Selangor printer leases printer leasing printer leasing companies printer leasing damansara printer leasing hulu langat printer leasing lembah klang printer leasing prices Klang printer leasing Selangor printer leasing subang printer maintenance contracts PRINTER NETWORKS printer rent Shah Alam printer rent subang printer rental printer rental companies printer rental hulu langat printer rental Klang printer rental managed print solution subang jaya printer rental prices printer rental Selangor printer rentals printer repair printer repair Klang Valley printer repair near me printer repair services central hulu Langat printer repair shop printer repairs printer repairs damansara printer repairs in hulu langat printer repairs petaling jaya printer sales printer sales and service printer scanner copier machine printer scanner damansara printer service contract printer service contracts printer servicing subang jaya printer shop near me printer supplier printer suppliers printer toner Klang Valley PRINTER WARRANTY printerricoh hulu langat printers printers a3 printers hulu langat printers in Klang Valley printers in kuala langat printers in kuala subang printers in lembah klang printers in petaling jaya printers Klang printers Klang Valley printers kuala lumpur printers Shah Alam printing printing and managed print services Kuala Lumpur printing copier printing damansara printing in business documentation systems hulu langat printing Klang Valley printing machine supplier printing services printing services near me printing supplier PRO SERIES PRODUCTION PRINT PRODUCTIVITY QUALITY reading recond copier recond copier shah alam RECONDITIONED PHOTOCOPIERS REDUCE COSTS REFERRAL PROGRAM REFURBISHED refurbished copier refurbished copier machine REFURBISHED COPIERS REFURBISHED PHOTOCOPIERS RELOCATED REMANUFACTURED COPIER rent rent a photocopier rent a printer copier RENT BUSINESS PRINTER rent copier Rent Copier Machine rent photo copier RENT PHOTOCOPIER rent ricoh rent ricoh copier RENTAL rental copier rental copiers rental copiers leasing rental office RENTAL PHOTOCOPIER RENTALS RENTING renting a copier renting a photo copier renting a photocopier repair copier repair copiers repair services Klang Valley ricoh ricoh 2020 driver RICOH 3503 MACHINE PRICE RICOH 3503 MACHINE SPECIFICATION RICOH 3503 PRINTER PRICE Ricoh 3504exsp price RICOH 5503 RICOH MACHINE DRIVERS ricoh aficio ricoh aficio 3504exsp Klang ricoh aficio 5504 photocopier Ricoh aficio mp c3504sp Ricoh aficio printer driver ricoh aficio repair Klang RICOH ALL IN ONE PRINTER WIRELESS ricoh color ricoh color copier driver ricoh color copier lease petaling jaya ricoh color copier leasing Shah Alam ricoh color copier mpc 5502 driver RICOH COLOR COPIER MPC3504 ricoh color copier price Klang ricoh color copier printer toner ricoh color copier sales RICOH COLOR COPIERS RICOH COLOR PHOTOCOPIER MACHINE ricoh color photocopier mpc 3503 price ricoh color photocopier repairs ricoh color photocopiers ricoh color printer hire ricoh colour ricoh colour copiers mpc5504 RICOH COLOUR PHOTOCOPIER ricoh Colour printer lease ricoh copier RICOH COPIER DRIVERS ricoh copier hire hulu langat ricoh copier hire Kuala Lumpur ricoh copier hulu langat ricoh copier lease Klang Valley ricoh copier lease lembah klang ricoh copier lease Shah Alam ricoh copier leasing hulu langat ricoh copier leasing Kuala Lumpur RICOH COPIER MANUALS ricoh copier printer lease petaling jaya ricoh copier printer leasing damansara ricoh copier printer leasing subang jaya ricoh copier printer scanner ricoh copier rental ricoh copier selangor ricoh copier Shah Alam ricoh copier subang ricoh copiers ricoh copiers Klang Valley RICOH COPIERS PRICES ricoh copiers subang ricoh copiers subang jaya RICOH COPIERS SUPPORT RICOH COPY MACHINES FOR SMALL BUSINESS RICOH DIGITAL PHOTOCOPIER ricoh driver ricoh fs printer driver download RICOH MACHINE A3 SIZE RICOH MACHINE ERROR CODES RICOH MACHINE FOR SALE RICOH MACHINE LAZADA RICOH MACHINE OLX RICOH MACHINE PRICE IN MALAYSIA RICOH MACHINE PRICE LIST RICOH MACHINE PRICE LIST MALAYSIA RICOH MACHINE RATES ricoh mono copier printer repairs RICOH MPC 2003 Ricoh MPC2003 RICOH MPC2003 A3 MFP Ricoh MPC2030 Ricoh MPC2051 Ricoh MPC2500 Ricoh MPC2503 Ricoh MPC2550 Ricoh MPC2551 Ricoh MPC2800 Ricoh MPC3000 Ricoh MPC3001 Ricoh MPC3002 RICOH MPC3002 A3 3-IN-1 PRINTER Ricoh MPC3300 Ricoh MPC3500 Ricoh MPC3501 Ricoh MPC3502 Ricoh MPC3503 Ricoh MPC3504 Ricoh MPC4000 Ricoh MPC4500 Ricoh MPC4501 Ricoh MPC4502 Ricoh MPC4503 Ricoh MPC4504 Ricoh MPC5000 Ricoh MPC5501 Ricoh MPC5502 Ricoh MPC5503 Ricoh MPC5504 Ricoh MPC6000 Ricoh MPC6003 Ricoh MPC6501 Ricoh MPC6502 Ricoh MPC7500 Ricoh MPC8002 RICOH MPVC3503 PRICE SUPPLIERS ricoh multifunction copier RICOH PERSONAL COPIERS RICOH PHOTOCOPIER ricoh photocopier damansara ricoh photocopier Klang rentals Ricoh Photocopier Machine ricoh photocopier rental RICOH PHOTOCOPIER REPAIR ricoh photocopier repair lembah klang RICOH PHOTOCOPIER REPAIRS RICOH PHOTOCOPIER SERVICE ricoh photocopier subang RICOH PHOTOCOPIERS RICOH PHOTOCOPY MACHINE RICOH PHOTOCOPY MACHINE 3502 RICOH PHOTOCOPY MACHINE 3503 PRICE RICOH PHOTOCOPY MACHINE PRICE IN MALAYSIA ricoh photocopy machine rental ricoh printer Ricoh printer driver Ricoh printer drivers ricoh printer lembah klang ricoh printer toner ricoh printer toner Klang ricoh printer toner subang ricoh printers RICOH PRINTERS INK ricoh printers klang ricoh printers Kuala Lumpur RICOH PRINTERS SUPPORT ricoh repairs ricoh repairs ShahAlam Ricoh review ricoh scan PDF ricoh scanner copier ricoh Selangor ricoh service contract ricoh special offers ricoh support Malaysia ricoh toner Ricohcopiers SALE SALES sales copiers SAVE ENERGY SAVE NOW SCAN SECOND HAND MACHINE FOR SALE SECOND HAND PHOTOCOPIER secondhand photocopiers SECURITY SEO Seri Andalas SERVICE service copier Service copier machine service photocopier SERVICES Shah Alam SHORT TERM PRINTER SHORT-TEMPERED SOFTWARE AS A SERVICE STAFF TRAINING STAPLING STRONG RETURN ON INVESTMENT STRONG ROI subang jaya leasing Subang jaya photocopier supplier Selangor suppliers TECHNOLOGY TELEPHONE telephone system engineer Klang telephone systems Klang telephone systems lembah klang telephone systems subang telephone systems subang jaya TONER FOR PHOTOCOPIER toner photocopier UNIFIED LOOK uniflow smb services Klang UNIVERSITIES up leasing UPGRADING USB DIRECT PRINT USED COPIER used copier bukit raja used copier kl used copier klang used copier kota kemuning used copier kuala lumpur used copier petaling jaya used copier port klang used copier price used copier setia alam used copier shah alam used copier subang jaya used photo copiers USED PHOTOCOPIER used photocopiers for sale used photocopiers for sale Klang used photocopiers sale used photocopiers subang used plus leasing USED PRINTER used Ricoh aficio for sale Klang used ricoh color used ricoh color copier used Ricoh copier used ricoh copiers USED RICOH COPIERS FOR SALE USED RICOH MACHINE FOR SALE USED RICOH PRINTERS USER FRIENDLY VIDEO VIDEO COMMERCE VOIP WEB WEBSITE DEVELOPMENT WHERE CAN I GET COPIES MADE NEAR ME WHERE CAN I MAKE COPIES NEAR ME WHERE CAN I MAKE PHOTOCOPIES NEAR ME WHERE TO MAKE COPIES NEAR ME wholesaler WIFI PRINTER WIRELESS WORK WORKPLACE OF THE FUTURE