HOW DOES A SCANNER WORK AS AN INPUT DEVICE?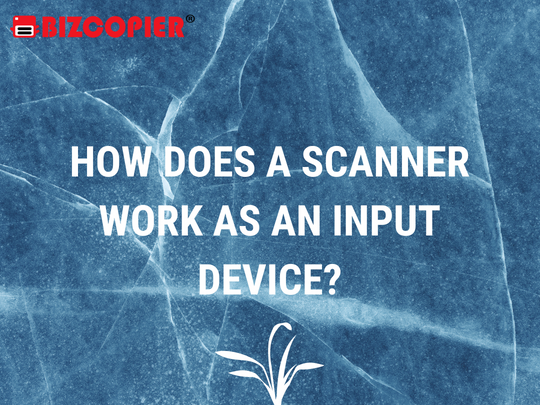 Scanners resemble digital cameras in many ways. In all cases, pictures are created by capturing light that the actual object has either reflected or transmitted. Similar to how a digital camera captures light reflected from an object to create a portrait or a landscape by capturing it, flatbed scanners employ light reflected from a photograph to interpret an image. To digitise the film, the scanner employs light that passes through it. The same effect occurs when you use a digital camera to capture any transparent object, like a soiled window glass. The concepts of scanners and cameras are very similar, at least from this perspective.
However, when it comes to actually capturing the image, the two devices are not identical. Digital cameras, with the exception of some specialised studio models, instantaneously capture the complete image using an array of sensors with a predetermined number of pixels in width and depth (for example, 20481536 pixels). On the other hand, scanners scan (pardon the tautology). Their sensors are made up of a single row of light-sensitive components that can interpret a whole image by scanning one line of dots in one pass.
The differences between flatbed scanners that can scan film and dedicated film scanners are far less. The only difference between the two types of scanners is how the components are physically arranged inside the scanner. Both types of scanners operate on the same basic concept.
*Other Model Available
RICOH MPC3503/ MPC5503 | RICOH MPC3504/ MPC5504
CONTACT US: 03-3341 6296 | 018-788 6296 | 018-228 6296